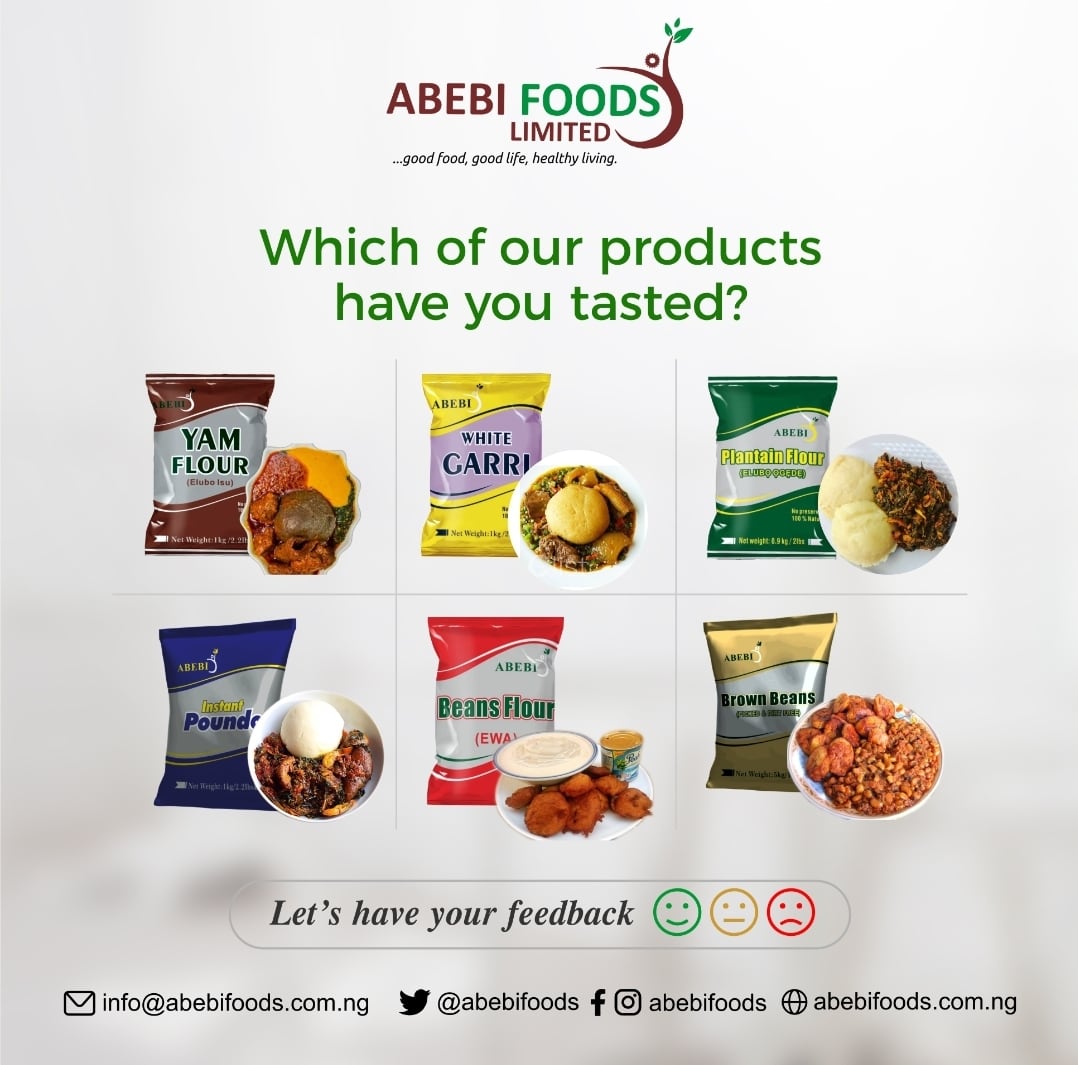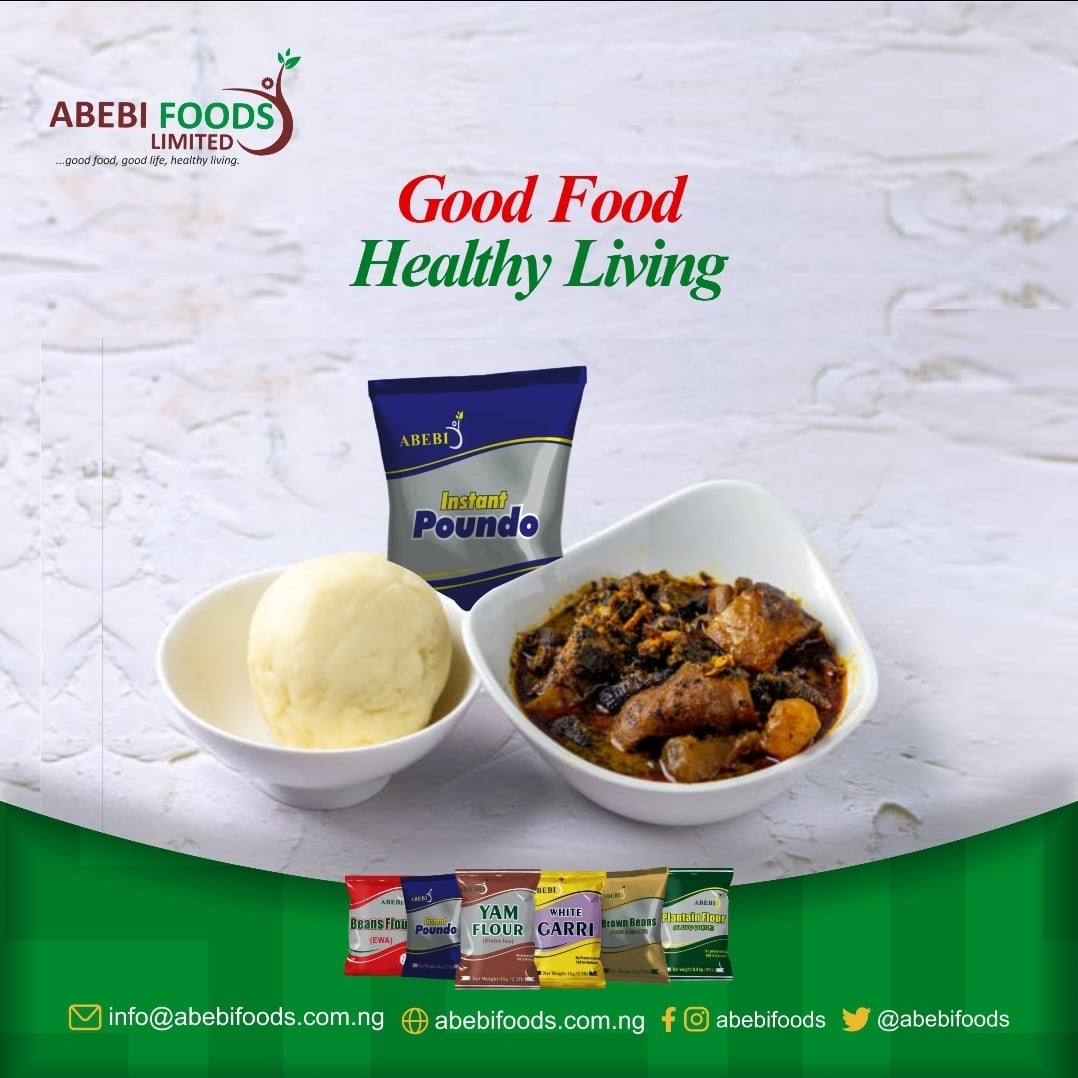 Become a Distributor
In order to meet the growing demand for Abebi Foods products worldwide, we are actively looking to partner with distributors locally and internationally.
Premium Quality Flour Meals

Abebi Foods Limited is an indigenous Nigerian company with a global outlook. We are actively contributing our quota towards ensuring global food security for a growing population in a sustainable way. We process, package and distribute high quality yam flour products.

Abebi Foods sources its produce from farmers in rural communities across Nigeria. Through its innovative product line, creative packaging, competitive pricing, and distribution strategy, Abebi Foods is gradually becoming a household name for healthy food.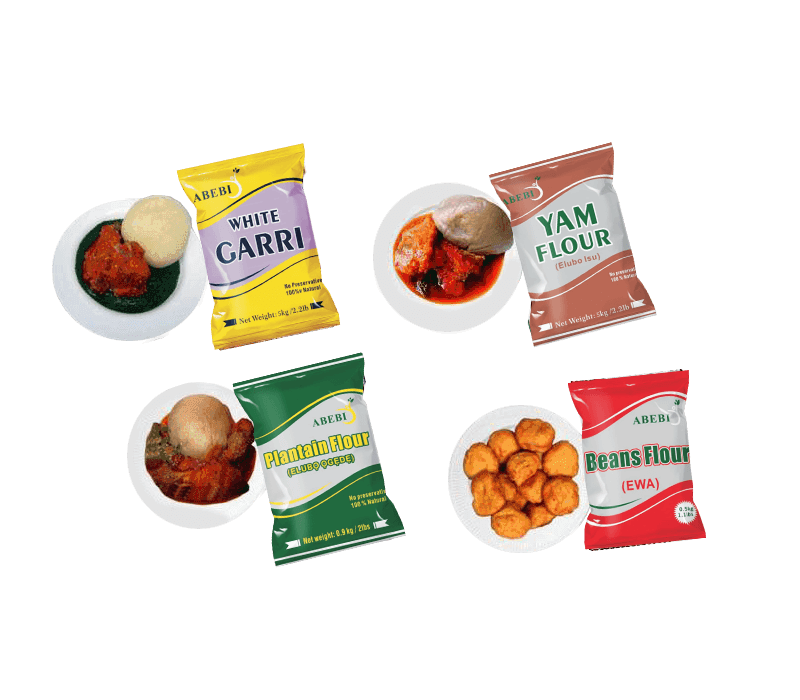 What people say about us...

The best yam flour I have ever tasted. I found it very easy to prepare it is very nutritious and tasty. I recommend it to everyone who loves healthy meals

We never bargained on this wonderful experience. Excellent product, we will have many more stories to tell about your wonderful yam flour product to our friends.

You don't need to be a chef to use the product. The Best Amala I have ever had, it is nutritious and tasty. Thumbs up guys
Got Questions

Call: 07057088043, 08069964353, 07084085291, 08035245193(WhatsApp), 07084085291(WhatsApp)
Email: info@abebifoods.com.ng